A few weeks back, my dad actually introduced to me that this one show is good and worth watching. I tried searching for the show but I didn't managed to find it on PPS. So I skipped it.
Just yesterday, I was blog hopping and then, I bumped into a blog entry, "
This is a must-watch-movie
", it read. Immediately it reminded me that my dad used to introduced me weeks back about it.
I forgotten about it, again. I sat down, and thinking of how to pass my small little short holiday here, I turned on my PPS and
3 Idiots
came right at me.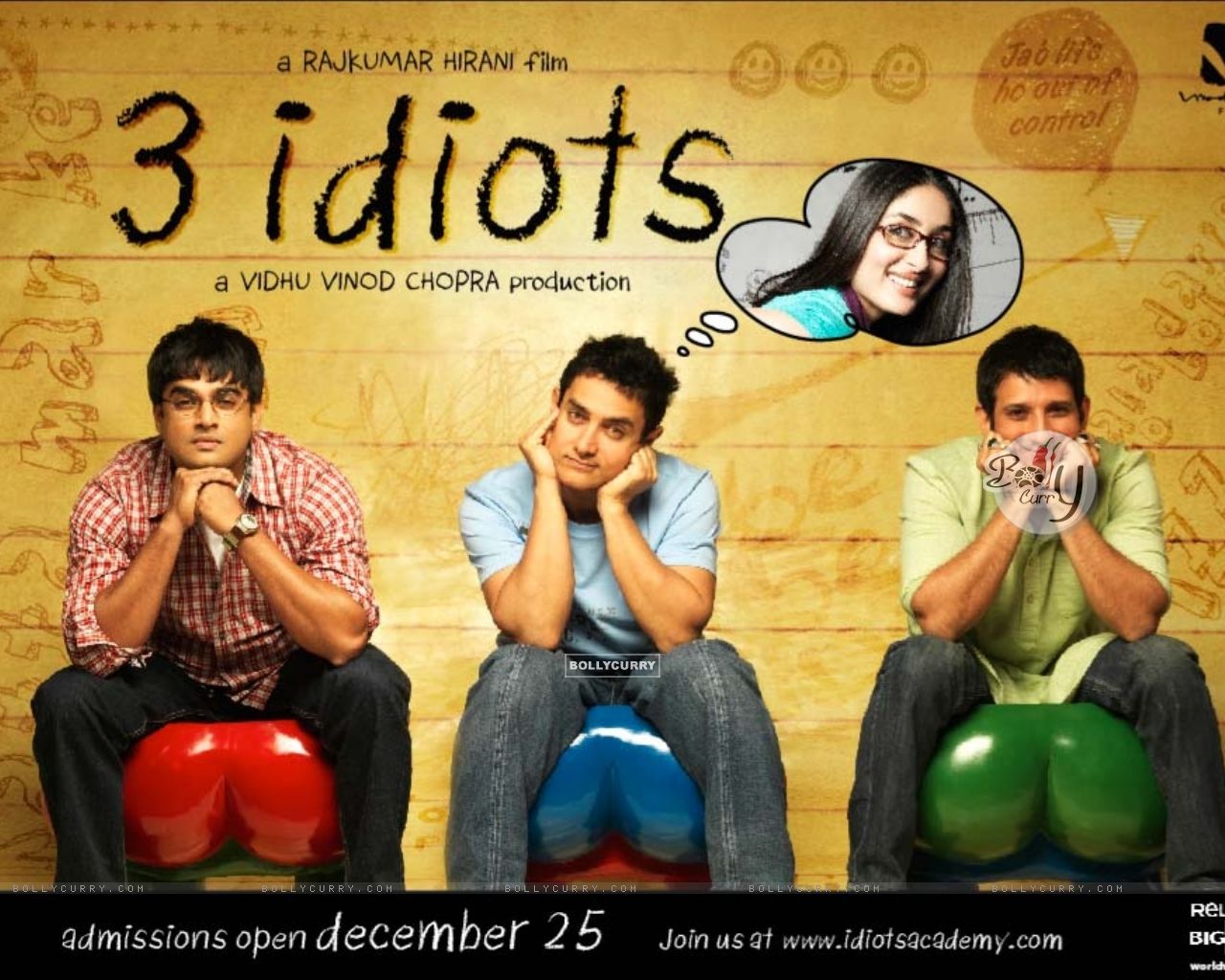 I was stunned and without thinking, I played the movie. This is one of the MOST WONDERFUL moments of 2 hours and 44 minutes of my life!
There are so many things that this movie is constantly teaching, and REMINDING us, how beautiful and simple life can be... I strongly recommend everyone to watch this movie!
I am going to give it a
10/10
!! Perfect score.
A perfect score for good role play, good story line, good morales, good everything. This movie of Bollywood had told us one thing, changes had been made, and revolutionary had come! Even Bollywood movie had already gone out from the cliche fighting scences and moved on to a more educational ones.
I really LOVE this movie. It touches my heart a lot. You MUST watch this!!!
*************************************************
A little bit extra, don't you think that the lead actor
Aamir Khan
looks a bit like Eninem?